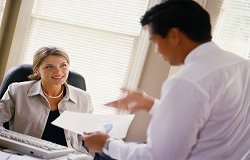 Business Management
Business n. - 1. commercial, industrial or professional dealings 2. the buying and selling of goods or services.
Management n. - 1. the act, manner, or practice of managing, handling or controlling something.
Good Business Management has always been key to the success of an organisation designed to buy or sell goods and services. Managers now need real-time data to operate and build their organisations. Forward thinking managers are encouraged to look beyond their Accounting software and sometimes tired CRM solutions.
You will see the financial benefit of implementing software that fine tunes your business in ways that are easy to use and simple to implement. Data Management Associates have developed an integrated suite of software that provides advanced document management, work flow and process design tools in addition to a sales process management tool. DMA also created a range of infinitely adaptable applications that work to increase efficiencies and reduce valuable time overheads for your business.
We specialise in Windows software development that is easy to use and simple to implement and Web Applications that ensure your business can take full advantage of the very latest technologies.
Data Management Associates - Doing IT Better.