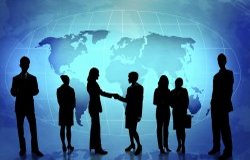 About Us
Data Management Associates provide easy to use but technically advanced software applications, fast network solutions and the know how to deliver bottom line IT benefits to our clients.
We are an independent systems house and have been installing and supporting mid-range business management software and associated networks for more than 15 years. You will note a diverse portfolio of applications that deliver improved efficiency across a number of business markets.

We specialise in -
Windows Software Development providing reliable solutions that are easy to use.
Web Applications that ensure maximum advantage is taken of current technology.
Network Installation and Design that give optimum performance to the end user.
Network Troubleshooting that will protect and enhance your investment in IT.
Data Management Associates develop solutions that work for you and advise on any local area network (LAN) and wide area network (WAN) problems you may be experiencing. We ensure that a high performance is experienced and maximum return is obtained from your system.
Since many of the applications might stand or fall depending upon the performance of the underlying network, Data Management Associates have an extensive array of networking products and our advisory services ensure that our Client's network becomes a positive contributing factor to your organisation's success.
Data Management Associates' products and services are offered nationwide, with the main office in South Wales forming the base for service delivery. Established in 1992, Data Management Associates have grown year on year and client retention is almost 100%, with post-sale support service consistently voted as the best experienced in end user 'blind' surveys.
Data Management Associates - Doing IT Better.