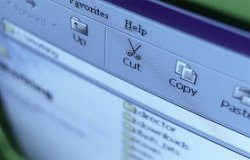 Bespoke Software
Bespoke adj. - 1. made to order 2. custom made 3. provide especially for a particular customer.
Software n. - 1. programs, routines and symbolic languages, essential to the operation of a computer. 2. collective term for all the programs that a computer can execute and data on which these programs can operate.
Data Management Associates specialise in Windows Software development providing reliable solutions that are easy to use and web applications that ensure maximum advantage is taken of current technologies. We recognise that your business may have particular and unique requirements and will work with you to provide software that fits your organisation - truly bespoke.
Our customer base is diverse and we recognise that although there are some fundamental management requirements within every organisation, each customer is unique in the way it perceives itself and that their success is built on individual styles, methods and processes. DMA have developed a method of providing its customers with software solutions that meet their exacting requirements in a creative and timely manner.
Business Management Software is now key to the success of any growing organisation. Forward thinking managers are looking beyond their Accounting software and tired CRM solutions. They can see the benefit of implementing software that fine tunes their business in ways that are easy to use and simple to implement. Data Management Associates have developed an integrated suite of software that provides advanced document management, work flow and process design tools, sales process management software in addition to a range of infinitely adaptable applications that work to increase efficiencies and reduce valuable time overheads. We also recognise the need and enjoy the challenge of providing creative software solutions.
Data Management Associates - Doing IT Better